Today I bring you my newest custom wedding dress painting! I was contacted by a girl from Connecticut who wanted to get her sister (who got married TODAY!!) a custom wedding gown painting to give to her as a gift on her wedding day! The designer is Pronovias and is called "La Sposa – Devesa"
Her sister's favorite color is orange, and the wedding colors were going to be amber, brown, oranges, gold…so I wanted to tie those colors into the painting.
This painting is 11″ x 14″ acrylics on canvas, with a textured background.
Hope you enjoy!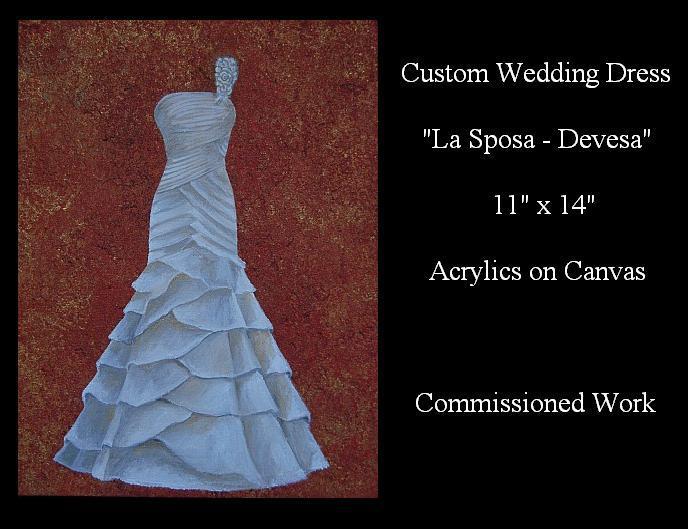 XO
Alexis